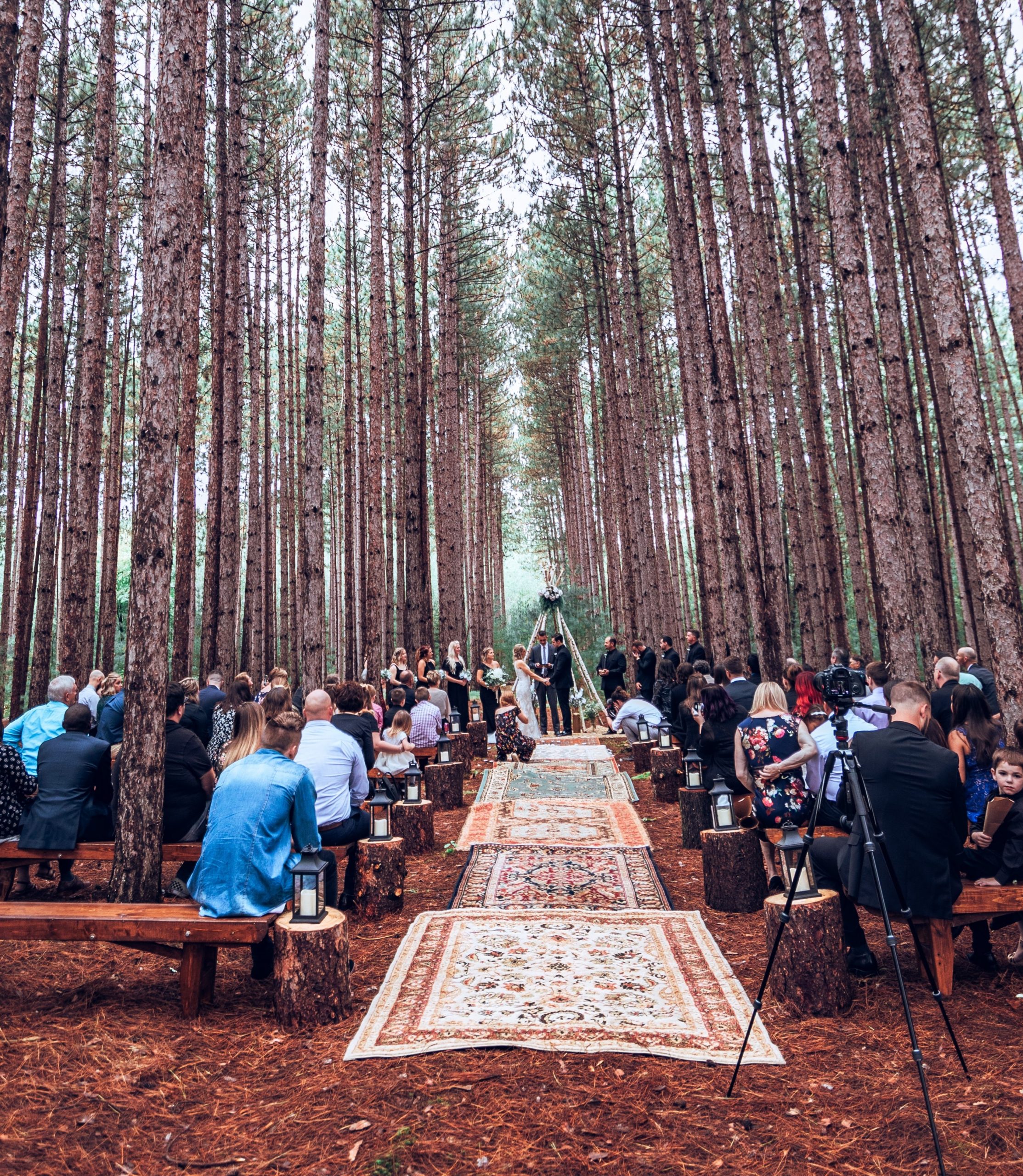 Can you marry us 'legally'?
As a celebrant, and not even in my capacity as a magistrate, I cannot legally marry a couple, this must be done by a registrar or authorised minister, and of course now there is the option of having a civil partnership for both mixed and same sex couples.
Most couples carry out 'legal bit' shortly before the ceremony itself, and don't generally consider themselves married until after the celebration. If you choose a venue that is licensed to carry out weddings, a registrar can carry out the legal bit there, and often this can incorporated into your ceremony. However, timing can be an issue as registrars have many couples to see in one day, and you remain restricted to their standard wording.
Some couples choose not to bother with 'the legal bit' and simply have what's known as a 'Commitment Ceremony' where they demonstrate to their friends and family their love and commitment, but in this instance it's paramount that it's understood that this is not a legal marriage from the outset.
Funerals, naming ceremonies, and vow renewals have no legal requirement.
What is an independent or civil celebrant?
An independent celebrant creates and conducts bespoke ceremonies and celebrations for all types of 'rites of passage' occasions. Unencumbered by the restrictions of religious or registrar services these occasions can be truly unique reflecting the personality of the individual.
Why should we not just have a registry office wedding?
Where's the fun in that? Registrars are limited to what they can say, they don't have a chance to get to know you (it's luck of the draw as to who is on rota that day) it's the same service for all, and there are many of them on the same day. Your congregation will be ushered through the waiting room as if it were some sort of cattle market, and a civil partnership is even less formal. Make it personal!
What does it cost?
I charge £650 per wedding, which may sound like a lot for what seems to be only half an hour's work on the day, but for this sum you get two personal meetings, my sole attention on the day of the wedding (I won't be booked for anything else that day) and a rehearsal. I will write your personalised story and liaise with you to create a service that fits you perfectly. I will lay awake at night thinking about the best words to use to tell your story, and there will be numerous e-mails and phone or Skype calls!
Vow renewal ceremonies tend to be the same as weddings, but a very small and simple ceremony could be as little as £450. I charge £350 for a standard baby naming ceremony.

My fee includes my travel within a fifty mile drive of my home, but I'm happy to conduct a ceremony anywhere in the country (or world!) if you are happy to negotiate and pay my travel and accommodation where necessary.
Where can we have our ceremony?
The great advantage of having a ceremony conducted by an independent celebrant is that you can have it (with permission from the owner) literally anywhere! I'm based in Kent, but am happy to travel wherever you wish.
Do you write our vows?
Not usually, as this generally a very personal process. However I'm happy to assist and advise. Usually, this means helping you to find your own words and making sure that you're on the same page as your partner, but should you get 'stuck' I'll come to the rescue!
What ceremonies do you conduct?
Generally weddings, joining and commitment ceremonies, vow renewals, baby naming and adoption/welcoming ceremonies, and funerals.
However that list is not exhaustive, and any 'rite of passage' can be the subject of a celebrant led celebration!
Are your ceremonies religious?
I have no religious beliefs of my own, but I'm happy to incorporate any spiritual or religious elements that are important to you in your ceremony.
Are you a wedding planner/event planner?
In short no. Although I am happy to collaborate with you on ideas and themes for your celebration, and should you engage a wedding/event planner, I will liaise with them to achieve your perfect day.
Are you qualified?
There is no certified qualification required to be a celebrant. However, to ensure you get the highest level of service, I trained with, and am a member of the Fellowship of Professional Celebrants, who are leaders in the field.
How often will we need to be in touch?
I'm here to make your ceremony just what you need it to be, and I'll be available to take your calls, emails and texts between now and the day of your ceremony. As a guide, however, this is the usual plan:
An initial call or email chat to get in touch and find out more.
A first 'big picture' meeting to learn all about you, and your hopes and vision for the big day.
There will be some paperwork including a signed agreement that we're going to work together, and a questionnaire for you to complete and send back to me.
We will have a second meeting where I read you the the first draft of your ceremony and we drill down on the details. This usually takes place around 3 months before your ceremony.
Agreement on the final format of your ceremony, and provision of the final details for you to incorporate into your Order of Service, if you are having one.
A rehearsal/walk through at the venue, if you would like one.
Leading your ceremony on the day.
A certificate and a presentation copy of your script.
What if we need to change the date, or even cancel?
Sh*t happens! Circumstances can change and one of us may need to postpone or cancel the ceremony.
In the event that you should want to cancel my services the following will need to be considered. The booking fee is non-refundable. If the cancellation is made no later than 28 days before the ceremony is to take place then the balance of payment will not become due. Cancellations by you later than this will mean forfeiture of the balance of payment. In the case of postponement, the booking fee and script drafting fee will be retained, and final payment will be due 6 weeks before the new date. Please note I cannot guarantee availability for the new date, and the same course of action will follow as detailed below in the case of unavailability.
What if the celebrant has to cancel?
In the event that I have to cancel due to circumstances outside of my control (these circumstances would have to be extreme) I will, in the first instance, through my network on The Fellowship of Professional Celebrants, attempt to secure another trusted celebrant to conduct the ceremony as we have written it, and make payment to that celebrant without any additional costs being incurred by you. In the event that I am unable to secure another celebrant, I will refund the balance of payment to you and you will be able to ask another celebrant or friend to conduct the ceremony I have written for you.
What time will you arrive?
I will usually expect to be present at your venue at least 60 minutes before the start of your ceremony. Please discuss with me if you would like to suggest an alternative arrangement.
Do we need to feed you?
Not at all! I'll usually leave twenty to thirty minutes after the end of your ceremony – but I'll happily raise a glass before I go!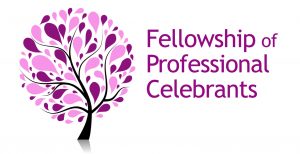 Get in touch for an initial chat about how I can help you create your perfect celebration.